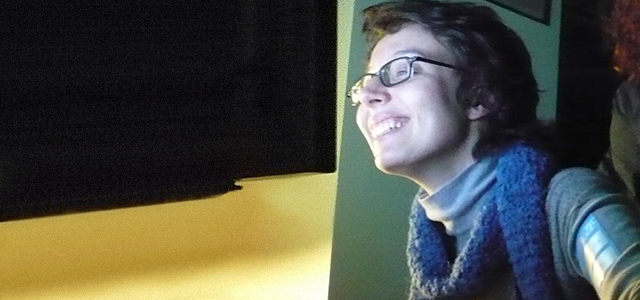 Anne Laforet – "Using free software as a tactic to limit obsolescence"
sakasama.net
Anne Laforet is a researcher, teacher and critic. She has a PhD in Information Science, and her PhD thesis about net.art preservation was published in 2011: "Le net art au musée. Stratégies de conservation des œuvres en ligne" (éditions Questions théoriques).
Since 2011, she has been teaching at the Haute École des Arts du Rhin (HEAR) in Strasbourg. From 2010 to 2012, she was involved in the European project for the preservation of Digital Art at Espace Multimédia.
---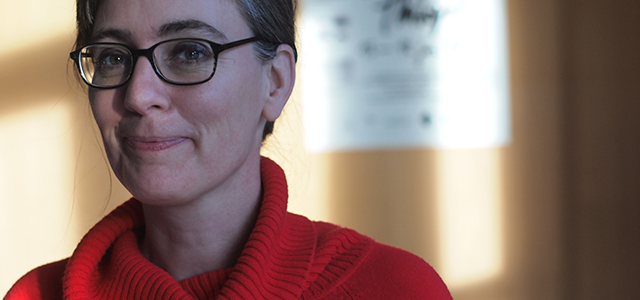 Femke Snelting / (BXL)
snelting.domainepublic.net
An artist and designer, developing projects at the intersection of design, feminism and free software. She is an important member of 'Constant', the Brussels-based association for arts and media, and co-initiated the design/research team Open Source Publishing (OSP). She formed De Geuzen (a foundation for multi-visual research) with Renée Turner and Riek Sijbring and recently co-ordinated the Libre Graphics Research Unit, a European partnership investigating inter-relations between free software tools and artistic practice. Femke currently teaches at the Piet Zwart Institute (Master Media Design and Communication), the Ecole de Recherche Graphique and the Advanced performance and scenography studies.
All content (unless otherwise notified): http://artlibre.org/licence/lal/en/
---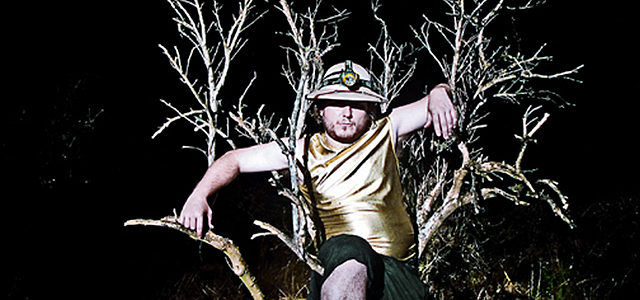 Josianito Llorente
twitter.com/josianito
Digital promoter, cultural manager, an activist in general and an architect by training, he currently works on technological projects from a social, cultural and educational perspective (and vice versa). He is coordinator of a creation laboratory in the Tabakalera Cultural Centre (San Sebastián) and from 2013, has been responsible for the Hirikilabs citizens' laboratory; a project shared with Donostia European Capital of Culture 2016 which brings together initiatives related to free culture and knowledge sharing and aims to empower citizens through the ICTs. He is also part of Bau Design College for the academic year 2014-2015.
---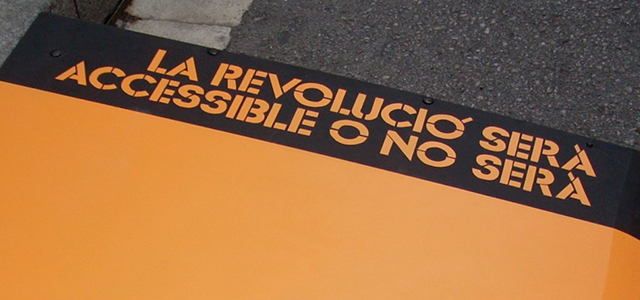 En torno a la silla
entornoalasilla.wordpress.com
"En torno a la silla" is a project concerned with the self-construction and free design of support products based on a philosophy of functional diversity.
As a heterogeneous group (composed of independent-life activists, ethnography-documentarians, an architect and a handyman), we collaborate on initiatives that create products for wheelchairs and wheelchair users that transform their relationships with others and with their environment. We also campaign to raise awareness and protest against conditions of poor accessibility.
In the two years since our formation we have not only been interested in permanent solutions for urban accessibility, but we have also tried to devise logical strategies for intervention in the urban environment that will make the city better tailored to our needs…
Alid Díaz, Antonio Centeno, Arianna Mencaroni, Marga Alonso, Núria Gómez, Oriol Rocket, Rai Vilatovà, Pepe Rovira, Tomás Sanchez, Xavi Duacastilla and many other inspiring people make up the Team from 'En torno a la silla'.
---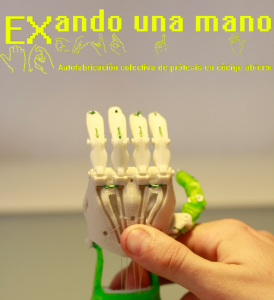 EXando una Mano
exandounamano.com
EXando una Mano emerges with illution as initiative and the need for research, experiment, disseminate and promote the development autofabrication personal prosthesis. It serves as a platform for learning, development and linkage between groups that seek to develop a replicable case, through a large open system. The EXando community consits of a set of groups and individuals experts in diverse subjects. Cerojugadores ( href="http://cerojugadores.com" cerojugadores.com ) and 3D Printing Residence ( laresidenciacc.wordpress.com ) coordinator teams will also be in the event.
Taking advantage of the opportunity provided by the FcforumLAB, they will announce their participation in the project 'EXando una mano' (lending a hand):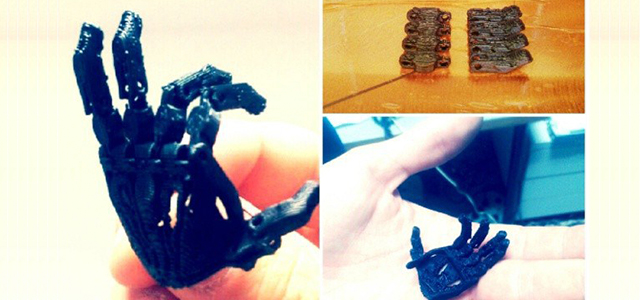 'EXando una mano' emerged as an initiative due to the need for research, experimentation, dissemination and promotion of self-development of personal prosthesis. It will serve as a platform for learning, development and communication between groups; based on a specific replicable case we aim to improve our combined knowledge through an openly accessible system.
---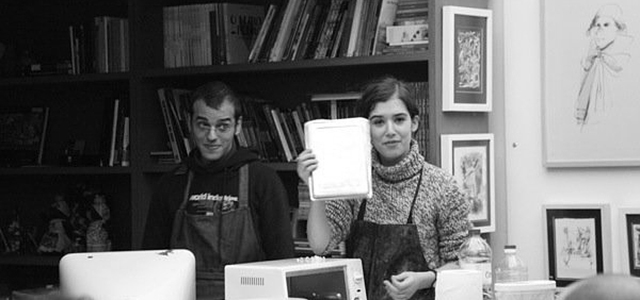 Manufactura Independente / Ana Isabel Carvalho and Ricardo Lafuente
blog.manufacturaindependente.org
Manufactura Independente is a studio for research in design which was founded in 2010 and is based in Porto, Portugal. It is the speculative playground and testing ground for Ana Carvalho's and Ricardo Lafuente's design outcomes and experiments, spanning fields such as free culture, design tools, alternative user interfaces and typographic hacks.
---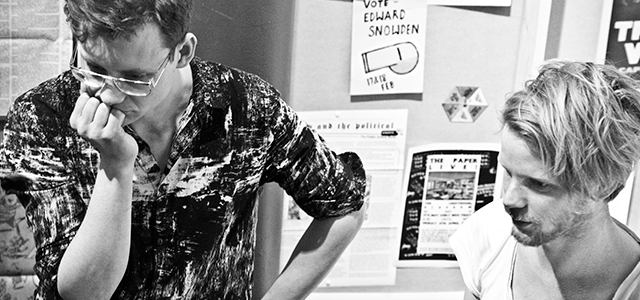 OSP
osp.kitchen
Photo: Callum Rice

OSP does graphic design using only free and open-source software. Unlike the standard proprietary software of the industry, this open software allows for further examination and modification, often in collaboration with the community. OSP favours an intimate relation with its tools.
Founded in 2006 in the context of the Brussels art organisation Constant, the OSP caravan now comprises a group of individuals from different backgrounds and practices: typography, graphic design, cartography, programming, mathematics, writing, performance. In a collaborative practice, they work in workshops and on commissioned or self-initiated projects.
OSP has worked with organisations both large and small, and has collaborated with individual artists. It has organised workshops at many art schools (Royal College of Art, Merz Akademie, Piet Zwart Instituut) and festivals (Vietnam Open Design Week, Festival de Chaumont). Finally, in divided Belgium, it has won both the most beautiful book of Flanders and the most beautiful book of Brussels/Wallonia.
---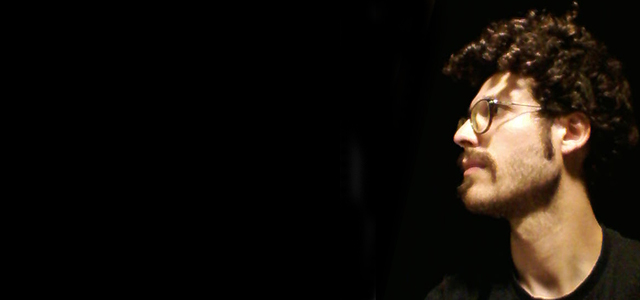 Raúl Nieves / Faboratory
faboratory.org
Faboratory is a platform for the development of technologies for digital manufacturing.
Its aim is to boost processes of manufacture through digitalization. Thanks to the democratization of certain products and technologies, and to the free sharing of sources (hardware and software designs), we are experiencing a transformation which is comparable to the democratization observed in the field of computing which occurred with the explosion of the personal computer in the 1980s.
Springing from the experience accumulated in the Reprap project, and situated at the crossroads between experimental manufacture and the philosophy of open sources, its aim is to explore and increase the replicability (diy) of the means of manufacture through low-cost domestic(able) technology.
Its activity consists of research, development of projects (internal and external) and dissemination (documentation of designs, workshops, talks, etc.).
Faboratory is a project located in Hangar.org.

---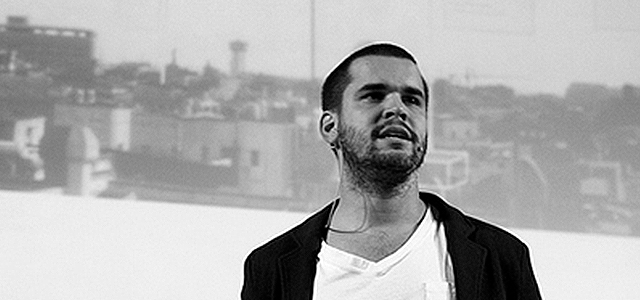 Tomas Diez / FabLabBcn
fablabbcn.org
Fab Lab Barcelona is one of the principal laboratories in the worldwide network of Fab Labs, small-scale workshops for manufacture and innovation that are equipped with machines for digital manufacture and technologies for the production of objects, tools and electronic equipment. Fab Labs explore the relationship between the digital world and the physical one, started up with an extension project of the MIT's Centre of Bits and Atoms, and has become a worldwide network of people researching into the popularization of a new method of production which is going to affect all areas of our lives: from the professional world of the production of architectural or industrial designs to the domestic sphere, with the introduction of personal manufacturing in our daily lives. Fab Labs are organized into a worldwide network connecting more than 300 laboratories in more than 30 countries, from South Africa to Norway and from the centre of Amsterdam to an ashram in India. Fab Labs are connected through videoconference and Internet, and are building one of the largest networks of knowledge and people in the world, one which is growing exponentially all over the planet, and which is expected to double in size in the next two years.
Fab Lab Barcelona is responsible for the overall co-ordination of the Fab Academy programme, a distributed educational platform for the Fab Labs in which each area is a classroom and the campus is the planet, where the students learn about the principles, applications and implications of digital manufacturing. Fab Lab Barcelona has produced projects such as that of IAAC Hyperhabitat (the official selection for the XXIst Biennial Exhibition in Venice) and the Fab Lab House (Audience Award at the first Solar Decathlon Europe in Madrid). It is currently working on projects of different scales, from 'intelligent' devices for the collection of data by individuals (Intelligent Citizen) to the new productive models for cities (FabCity).
---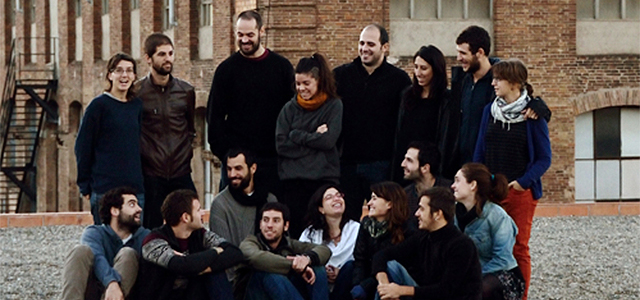 LaCol
lacol.org
LaCol is a co-operative of young architects working in the district of Sants, in Barcelona. We work from architecture for social transformation, using it as a tool to intervene critically in the immediate vicinity. In parallel with society, we act with fairness and solidarity, beginning with a horizontal system of work.
We believe that the way to transform a city is through the active participation of the people who live there and through propositional action.
We work on interests related to the quality of life of everyone who shares the city with us. The architect's contribution is made within the urban movement, like one more cog on this wheel, helping to translate the citizens' worries and express them on paper; bringing criteria through which to define objectives and strategies, and tools to define and communicate ideas through the graphic sketch…
We encourage, among other things, debate and discussion about the uses of areas and the management of urban spaces, city models, participation and recovery of our heritage.
---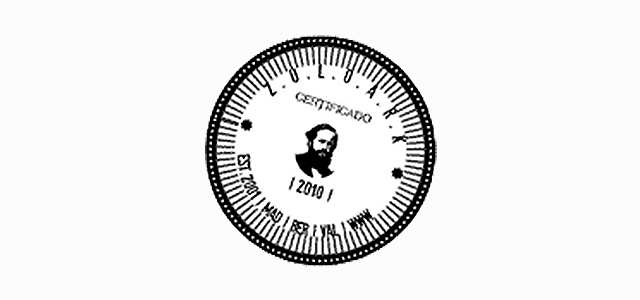 Zuloark
zuloark.com
Zuloark is an inter-disciplinary group dedicated to Architecture, Urban Planning and Research. Its work has been nationally and internationally recognized with prizes such as the Golden Nica (2013), awarded for El Campo de Cebada (The Barley Field), second and third prizes at Europan IX and the Arquia /Próxima Prize (2012) for Inteligencias Colectivas, developed on the Zoohaus platform and finalist at the XIth Biennial Spanish Exhibition of Architecture and Urban Planning (Gran Vía/Gran Obra).
Zuloark, as a platform for work , is a zone of proximal development, which is the interstitial space between knowing how to do something and not knowing how to do it; it is the environment in which learning takes place, knowing how to do something with help. It is an infrastructure connected with the construction of open-work networks, such as "Citykitchen" (citykitchen.es) or the 15Muebles platform, which recently obtained resident status for research at the Reina Sofía Art Centre of the National Art Gallery to develop the 'Ciudad Escuela' ('City School') project (ciudad-escuela.org). It has produced the platforms Universal Declaration of Urban Rights (urbanrights.org) and UrbanLeaks and Inteligenciascolectivas.org as a member of the Zoohaus Association.
Zuloark is crystallised in the projects which it carries out, and re-defines itself as it grows. It is a living structure, constructed as an object which is critical of itself.
---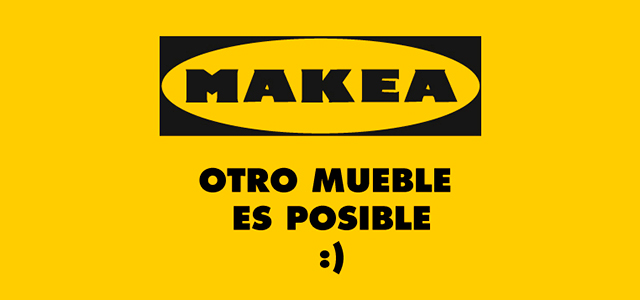 Makea Tu Vida
makeatuvida.net
MAKEA TU VIDA is a cultural association whose lines of work are grouped around open design, re-use and communication. It focuses on creating proposals for equipping the habitat and finding new materials through experimentation with waste materials, as well as developing strategies for collective and interdisciplinary participation to raise environmental awareness.
"We believe in design as a creative and learning tool, not as aesthetics or as added value, but as the very process of creating an object."